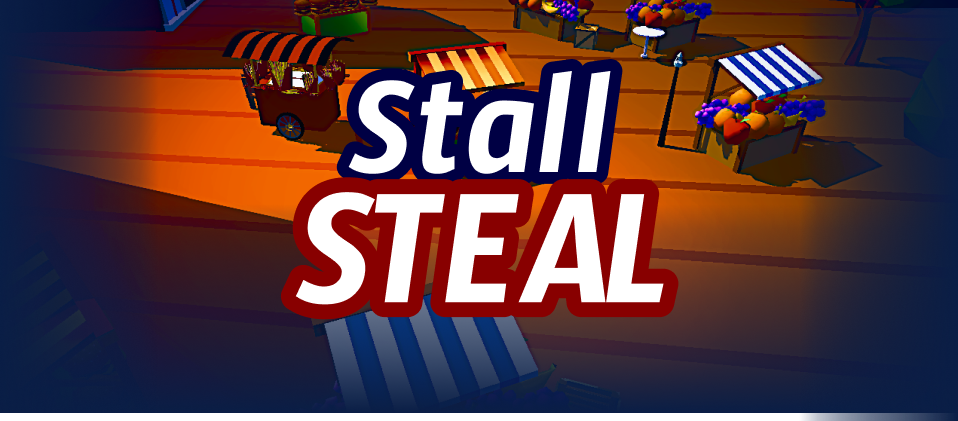 Stall STEAL
Time for some good FOOD GRAB!
Collect food from the stalls while avoiding being seen and rotten stuff. A hypercasual game developed with the theme, 'Food' in mind.
Hint: Multiply food gains via combos i.e taking food from the same kind of stalls consecutively.
Controls
Android: Swipe Up. Left and Right (no taps!)
WebGL: Arrow Keys Up, Left and Right (no clicks!)
Story Background [because why not ;) ]
Once upon a time, there was a poor child named "Akira" who was starving. He was on the verge of passing away but then someone came running with a bag of food. He was dressed in a cloak. He handed this child a banana and told him to eat it. Akira ate the banana. He was overjoyed and hugged this stranger. His eyes were welling up with tears.
After a brief moment, he heard cries from behind him. Everyone seemed to be waiting for that stranger to feed them. Everyone was in tears of joy. It was a memory, burnt in his mind. At that precise moment, Akira promised himself that, like the stranger, he would be the one to feed the poor. He had no idea that the stranger had simply stolen the food to feed the others. But morality didn't matter to him because his frail self doesn't want to be around another frail being. He wished to avoid the sensation of hunger, not only for himself but also for others. He wished he could relive that memory every day.
And so the grown-up Akira embarked on the same journey as this stranger.
Developed by Team CodeBlooded:
Ali Hamza, M. Memon, Hassan, Sohaib, Bilal Cheema